Course Details
Foundation Dermal Fillers Hands-On Training


Price: $2995
Time: 9:00am to 5:00pm

Date: Sunday 5th December 2021

Location: Ground Floor, 65 Hume Street, Crows Nest NSW 2065




Our Foundation Dermal Fillers Hands-On Training aims to provide new injectors with a solid foundation to perform basic filler treatments to the lateral cheeks, anterior cheeks and lips. You will receive an introduction to different dermal fillers currently available on the market, focusing primarily on hyaluronic acid dermal fillers. Filler selection and rheology of hyaluronic acid fillers will be discussed.


The course will also cover complications specific to each area of filler injections, including managing and preventing serious vascular complications. You will acquire comprehensive anatomical knowledge relevant for beginners, which is meant to complement the hands-on injecting experience.

Upon completion of this workshop, you should be able to start offering dermal fillers in your rooms with minimal set-up. Learning to perform dermal fillers can help you tap into the growing aesthetics industry and its increasing consumer demand, and offer an additional service to your existing patient base.
LEARNING OBJECTIVES


Upon completion of this workshop, you should be able to:


Understand essential facial anatomy relevant to cosmetic treatments
Hyaluronidase protocols for emergency and non-emergency settings
Be familiar with key injection techniques for the lips and cheeks
Understand the aesthetics of lips and be aware of safe planes of injection
Understand patient selection, assessment and consent for successful consultations


COURSE COMPONENTS


Online Course
After enrolling, you will receive immediate lifetime access to the online component of the hands-on training. You will need to review the material and pass the tests to complete the course before attending the in-person session. During this process, you are encouraged to reach out with any questions. Completing this course may also help you with applying for insurance if you have not already, and deliver proper informed consent to your model prior to the practical training.



Hands-On Training
The practical training will cover important theory information and focus mainly on the hands-on approach of the procedure where you will have the opportunity to treat your own patient. This includes treatment consultation and planning, choosing the appropriate product tailored to your patient, taking clinical photos and much more. This is carried out in an actual medical aesthetics clinic, where health and safety standards are met according to local regulatory guidelines.


Ongoing Suppport

Aesthetics training requires more than just attending a workshop. After completing the training, you are encouraged to reach out to our trainers with any questions as you continue to build experience and competency. We invite you to join our exclusive Facebook groups for support on a day-to-day basis. You can also take advantage of our mentorship program to further hone your skils. For more info, please speak to our education advisor.




---


REQUIREMENTS


This workshop is aimed at all practitioner levels that are able to perform this treatment within their scope of practice as determined by their local regulatory body. You must be an AHPRA registered doctor, dentist or registered nurse. You must have insurance coverage for this procedure. Nurses will need to provide details of a nominated supervising doctor. Delegates are required to bring their own model who will be pre-screened by our trainers to ensure suitability for the procedure. For dentists, you may find the existing Dental Board guidelines for anti-wrinkle injections and dermal fillers here. For more information, please speak to our education advisor.




---


CERTIFICATION AND CPD



You will receive a Certificate of Completion for the online course and hands-on workshop respectively. You will receive 12 CPD hours in total, 4 hours for the online course and 8 hours for the hands-on workshop. Each certificate will reflect the relevant CPD hours which you will be able to apply under the self-study component with your regulatory body.




---


HOW DO I REGISTER?


Select "Enrol Now" to begin your registration. After successful payment, you will receive a confirmation email and immediate access to the online course component which needs to be completed before attending the hands-on session.


You will also be sent a Welcome Pack via email within 1-2 business days which will contain more information about the hands-on training. Please call 1300 217 032 during office hours if you need any assistance.


About Instructor

Dr Gavin Scriven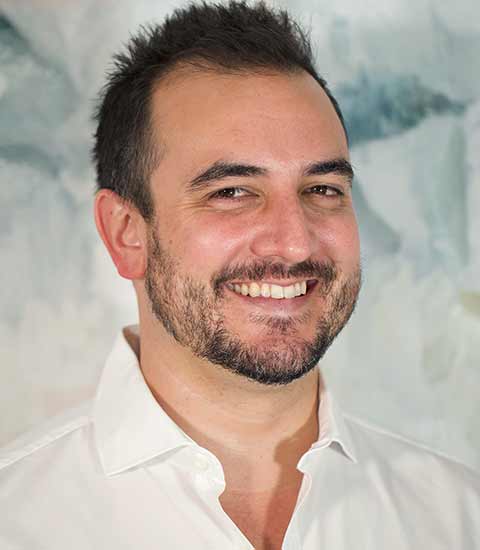 Dr Gavin Scriven graduated from the University of Notre Dame Sydney with a Bachelor of Medicine and Surgery and has gone on to practice as a GP with a special interest in Cosmetic Medicine. He is currently the medical director of his aesthetics clinics in New South Wales and is particularly experienced in injectables, laser rejuvenation and thread lifting procedures.
Dr Gavin believes in providing an individualised and holistic approach to help target each patient's ageing concerns, aesthetics goals and deliver results which enhance the patient's natural features, rather than changing the way they look. He continues to learn new techniques and procedures, and attends major conferences and workshops every year. Dr Gavin believes that continual training and development is essential for all cosmetic physicians no matter how experienced they are and aspires to provide practitioners with the most proficient education in cosmetics procedures available.